Professionally we are providing Photoshop Image Editing Services- Clipping Path, Multi-Path, Background Remove, Image Masking, Photo Retouching, Shadow Effect, Ghost Manipulation, Color Correction & Change, Vector Conversion. Specially we are editing image/photo for Photographers, ecommerce/Online Retailer, Store Personal Photos, Advertising Agencies, Printing Agencies, Graphics Agencies, Web Images/Photos etc.
---
Our Specialty
Low Cost Service Providing
Timeline or Deadline Follow 100% Commitment
Free Trial for verify the quality
No payment Before job Completed
Quotation less than one hour
Quality satisfaction guarantee
All type of treatment service here
24 hours online support
Monthly payment plan
Payment accepts via PayPal
All are images 100% security guarantee
Our Strong And Excellent Experts Team Members
We Are Very Skilled, Experienced, Dedicated, Punctual and Hardworking
500+
Happy Clients
1200+
Project Finished
2500+  Image/Photo
Editing-Capacity/Day
---
About Our Chairman
High Skilled on Printing Technology and Printing Management and more than 10 years of practical experience on Printing & Pre-Press, Publishing and Image Processing. The Chairman Mr. Shadhin Ahamed has gathered all the necessary skills to start his own company. In his professional life, he has closely worked with companies such as US News and World Report, National Geographic, Nation's Business Magazine all around the world. He also has experience of working with AD agencies, printing companies, graphic design firms, world famous photographers and popular magazines. He has successfully established his dream studio for image editing with more than 80+ experts employees and the most advanced equipment.
As the company has introduced the best Image/Photo services providing any other company, it aims to offer a better and specialized image masking services through this website www.clippingimageservice.com. A team of highly skilled graphic designers has been formed specially trained for world class image editing services. Our Chairman believes that this effort will be a successful addition to the services and a helpful alternative to the clients. He congratulates and wishes all the high skilled designer to be successful enough to achieve their goal.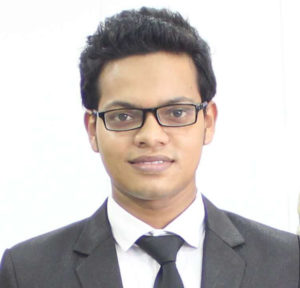 MR. Shadhin Ahamed
CEO
Clipping Image Service
You Can Test Our Services
We are professionally working with individual-Photographers, Graphic Designers, Brousure & Bill board Designers, Photo Studios, Web Developers, Magazine Companies, Catalog companies, Advertising Agency, Newspapers Agency, Printing Press, Ecommerce Site Owner, Online Retailer, Personal Store and the Image/Photo editing service needed Companies. We are giving the Image/Photo Editing services affordable or cheap but price mainly depends on image complexity. We are giving special discount for bulk images. We are happy to offer you for making some idea about our quality services we provide.
---
Our Office
Head Office-Malaysia


28 Ockley Road, Bognor Regis, West Sussex, Po21 ZHW, Malaysia.

Corporate Office-Bangladesh


Navana Tower, 12th floor, 45 Gulshan-1, Dhaka 1212, Bangladesh